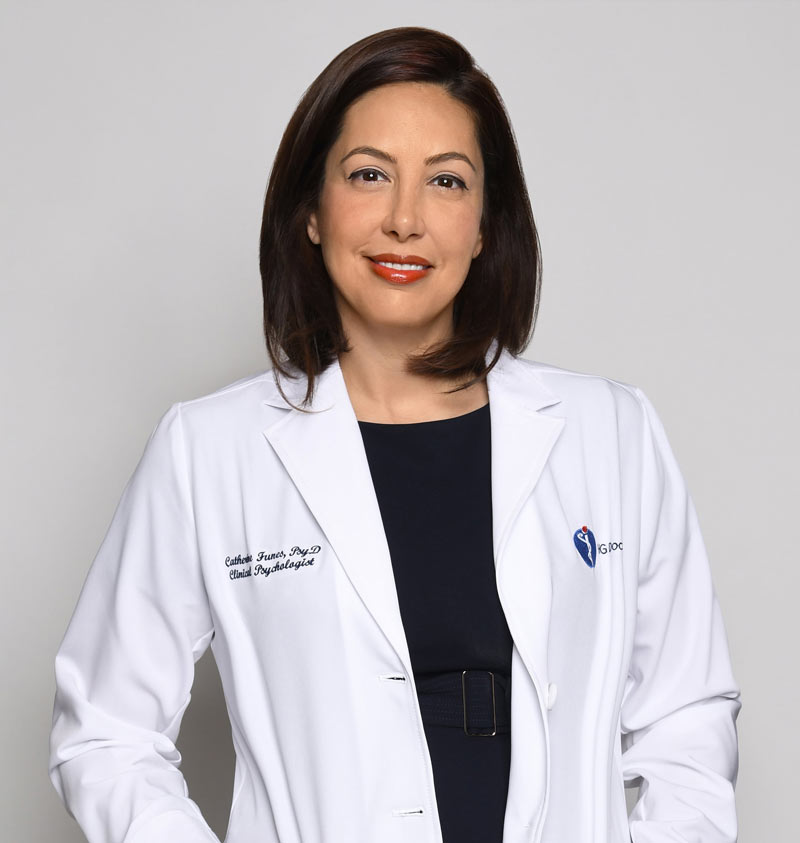 Dr. Catherine Funes, PsyD, LMHC, is a cognitive and behavioral psychologist at Hallandale Medical Center in Hallandale Beach, Florida. Dr. Funes specializes in human learning and development, overcoming problem behaviors, and clinical neuropsychology. Dr. Funes' therapy specialties include mood disorders, grief, trauma, post-traumatic stress disorder (PTSD), anxiety, and depression.
Dr. Funes attended Florida International University in Miami for both her bachelor's and master's degrees. Upon completion of her master's degree, Dr. Funes went to Carlos Albizu University in Miami to complete her doctoral training in clinical psychology. Dr. Funes went on to complete her predoctoral internship in the neuropsychology department at the University of Miami's Jackson Memorial Hospital. She's completing her fellowship in neuropsychology with the team at Hallandale Medical Center.
Dr. Funes is a licensed clinical neuropsychologist and member of the Florida Psychological Association. To ensure effective communication with all patients, Dr. Funes is bilingual and offers treatment in both Spanish and English.