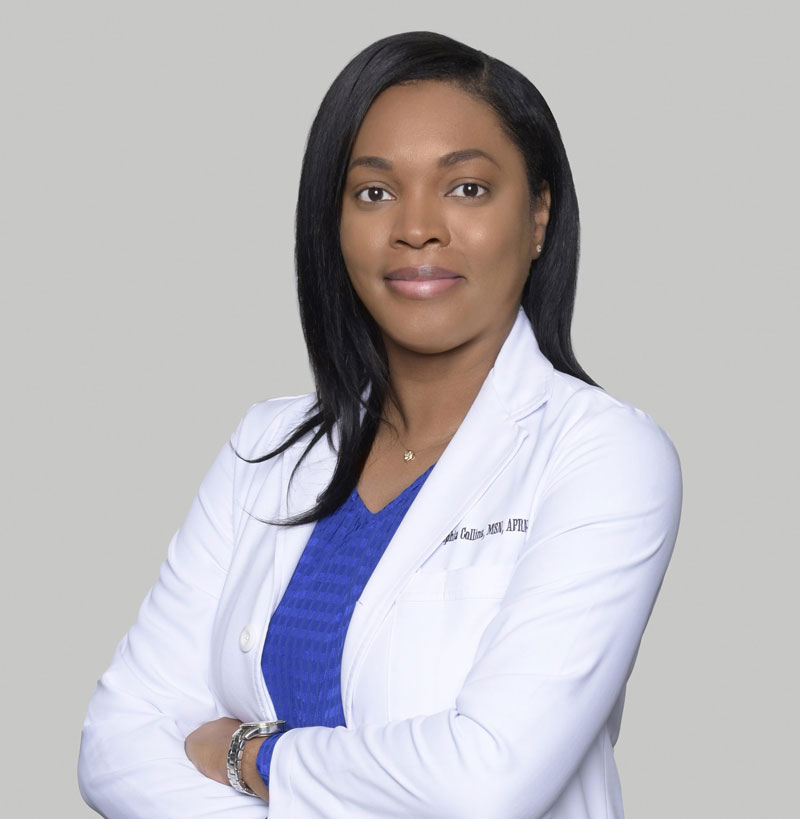 Daphia Collins, APRN, AGPCNP-BC, is a board-certified nurse practitioner and she has been practicing as a Nurse Practitioner since 2020. She was born in Kingston, Jamaica and migrated to the United States in 2000.
She earned her Bachelor of Science degree in Nursing (BSN) in 2015 and Master of Science in Nursing degree in 2018 from Florida International University. She started her career as a registered nurse 11 years ago providing care to adult and gerontology patients in long-term care and sub-acute care settings before transitioning to the hospital setting.
Daphia was also an adjunct clinical faculty at Nova Southeastern University for undergraduate BSN-nursing students in 2019 and was instrumental in training new nurses on the philosophy of what it means to be a registered nurse.  She enjoys primary care/internal medicine as a specialty because she enjoys providing quality, individualized, comprehensive care to her patients. She loves to make a positive difference in the lives of the patients she serves.
She is also a certified registered rehab nurse (CRRN) and is a member of the American Association of Nurse Practitioners and American Nurse Association. Daphia loves to learn and never passes up the opportunity to learn something new. She spends her free time with her husband and two children and loves to travel, listen to music, and play board games.