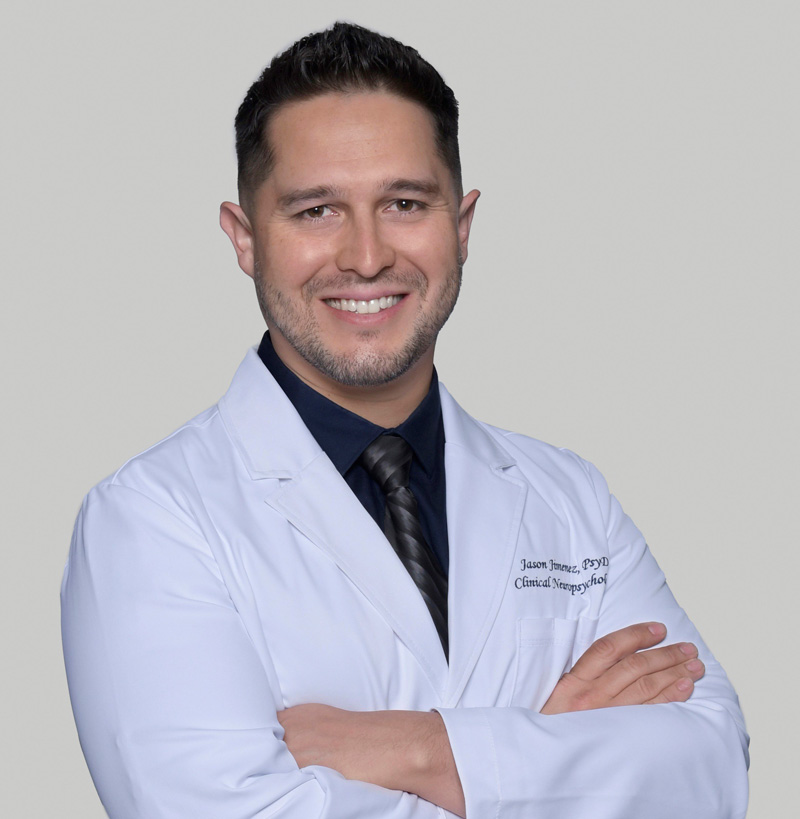 Dr. Jason Jimenez is a Florida licensed psychologist and clinical neuropsychologist. He utilizes proven techniques to identify, assess, and treat a range of cognitive, emotional, and behavioral conditions. He evaluates intellectual abilities, language, attention, memory, judgment and reasoning, visuospatial skills, executive functions, and motor abilities, as well as mood and personality.
Dr. Jimenez attended Nova Southeastern University for his doctoral training and completed his internship at the West Palm Beach VA Medical Center. Upon completion of his doctoral studies, he completed his postdoctoral fellowship in neuropsychology with the team at HG Doctors. Presently, he provides neuropsychological evaluations and cognitive rehabilitation services tailored to individual needs in Coral Springs, Florida. Dr. Jimenez offers services in English and Spanish.
In his spare time, Dr. Jimenez enjoys spending time with his family, outdoor activities such as mountain biking and kayaking, and traveling.