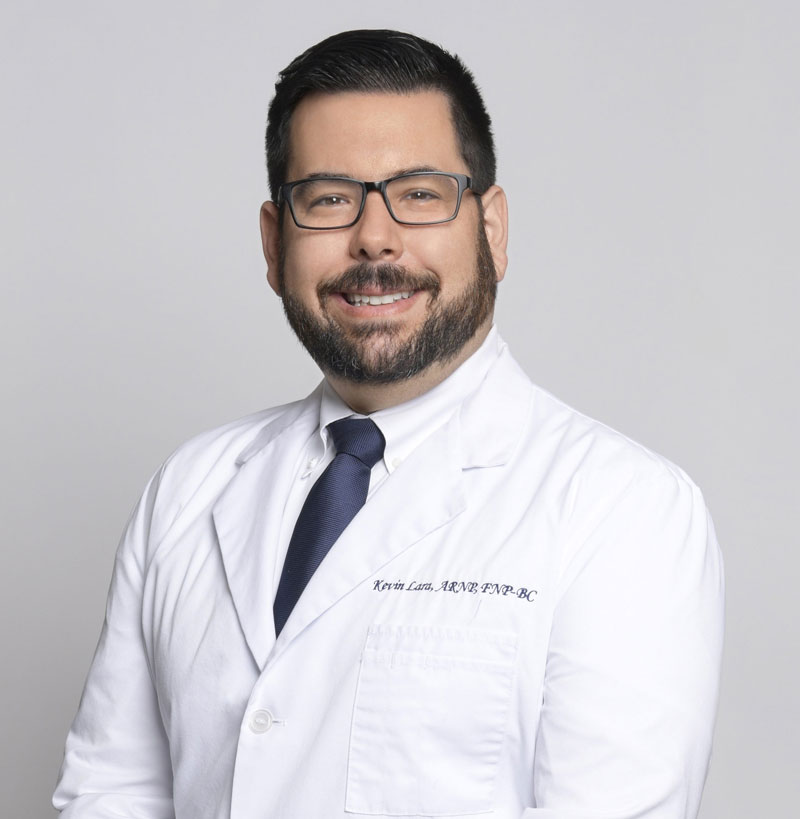 Kevin Lara APRN, FNP-BC is a dedicated and considerate board-certified Family Nurse Practitioner focused on Internal Medicine and Primary Care. Born and raised in South Florida, Kevin received his Bachelor's of Science degree from Nova Southeastern University. During his 8-year tenure as an Intensive Care nurse, he cared for patients in Medical Surgical, Neurological and Cardiovascular Intensive Care units, before going on to obtain his Master's degree from South University.
As a nurse practitioner, Kevin works his hardest daily to give each patient the compassion they deserve, the time they need to address their concerns, and the knowledge to influence positive outcomes in each patient's care. His comprehensive approach to the care of his patients is fueled by his desire to heal the body using not only diagnostic measures, but also his wealth of skills obtained through his many years of practice, as well as incorporating preventative measures to mitigate illness.
During his free time, he enjoys spending quality time with his wife and three children, traveling and attempting to catch as many Mahi's as possible in the Florida Keys.