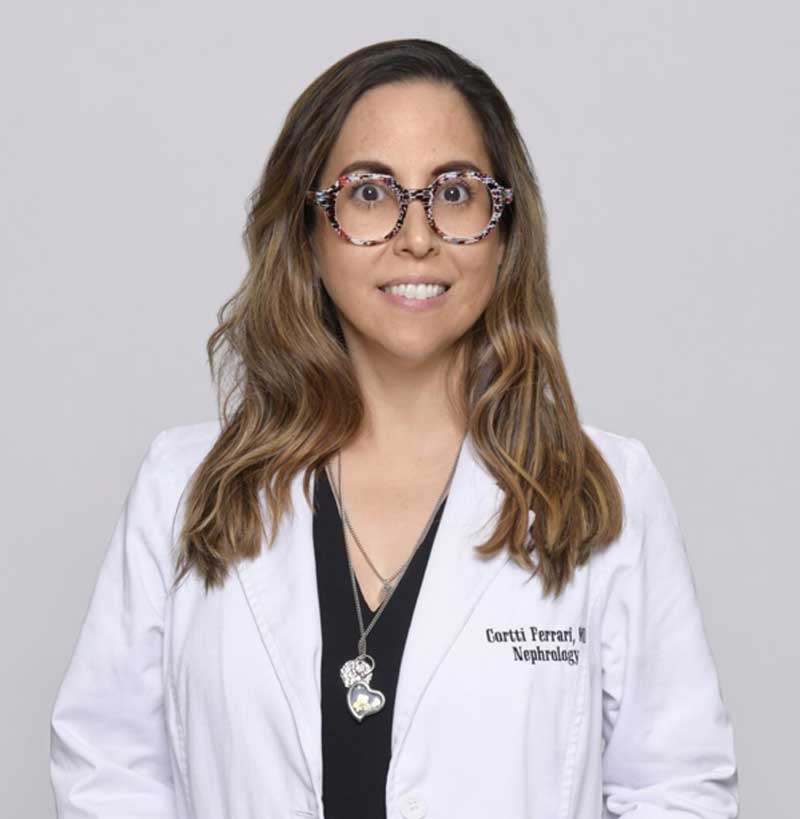 Dr. Rossana Cortti is the newest member of the HG Doctors Family, specializing in Internal Medicine and Nephrology at our Delray Beach and Coral Springs locations.
Dr. Cortti trained in Internal Medicine at Sinai Grace Hospital in Detroit and completed her Nephrology fellowship at Ascension St. John Hospital.
As an Internal Medicine Provider, Dr. Cortti provides services from wellness and sick visits to diet planning and disease treatment.
As a Nephrologist, she can help with Hypertension, Chronic Kidney Disease, and other kidney-related conditions.
Outside of the office, Dr. Cortti spends her time with her husband Tadeo, her two children Enzo and Celina, and her dog Tito.